Wang Lifeng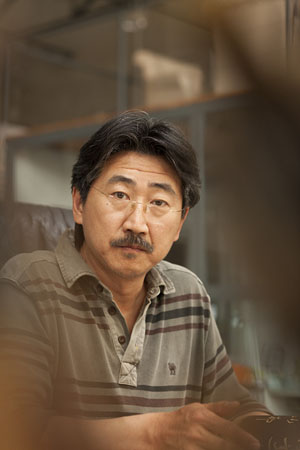 1962
Born in Inner Mongolia
1979
Began Oil Painting and Wood Sculpture
1986
Graduated in Stage Design, Central Academy of Theatre, Beijing
Stage Designer, Beijing Peoples' Theatre of the Arts
Present
Full-time artist
 
Solo Exhibitions
2013
Ji, Red Gate Gallery
2010
My Abstract Way, Jindu Art Gallery
2009
Qing Mountain Series, Galerie Du Monde, Hong Kong
2008
Qing Mountain Series, China Visual Arts Center, Beijing
Qing Mountain Series, Gefeng Art Center, Shengzheng
Great Song Series, Brussels, Belgium
2007
The Great Ming Dynasty, Red Gate Gallery
2005
Great Song Series, Red Gate Gallery
Great Song Series, Munich, Germany
2003
Great Han Series, J Gallery, Hong Kong
Great Han Series, Red Gate Gallery
2002
Great Tang Series, Yi Bo Gallery, Shanghai
2000
Spring and Autumn Series, Red Gate Gallery
1999
Warring States Series, Red Gate Gallery
1998
Brilliance Series, Red Gate Gallery
1997
Dynasty Series, Red Gate Gallery
1996
Hui Series, Red Gate Gallery
1995
Purity Series, Red Gate Gallery
1993
National Language Series, Red Gate Gallery
1989
Double Crane Gallery, Seattle
1987
2nd Wood Sculpture Exhibition, French Embassy, Beijing
1986
1st Wood Sculpture Exhibition, Friendship Hotel, Beijing
 
Group Exhibitions
2012
Two Generations – 20 Years of Chinese Contemporary Art, 2012 Australian Tour: City of Sydney Chinese New Year; Manning Regional Gallery; Damien Minton Gallery; University of Newcastle Gallery; Melbourne International Fine Arts (MiFA); Linton & Kay, Perth
2011
Wang He Art Exhibition, Deng Ming Wang He Art Museum
20 Years – Two Generations of Artists at Red Gate, island6 Art Center, Shanghai
20 Years – Two Generations of Artists at Red Gate, Red Gate Gallery
2010
China Abstract TOP Exhibition, Hangzhou
China Abstract TOP Exhibition, Today Art Museum
Our Journey of Abstraction, 798 Jindu Art Centre, Beijing
Trickery and Metamorphisis, Jinbao Art Museum, The Fourth Space
Times – No Boundaries, Henan Art Museum
2009
Mongolia : Mongolia, Red Gate Gallery
60th Anniversary Contemporary Art, National Centre for the Performing Arts
Back to Modern Times – 09 Exhibition of Chinese Abstract Art, Xihu Art Museum
The contemporary Power of Chinese Abstract Art, Tap Seac Gallery, Macau
2008
Art Beijing, Red Gate Gallery
Culture Chinese Phenomena, Anderson Gallery, Switzeland
Red Gate Stars, Red Gate Gallery
2007 Chinese Contemporary Art Document, Century Wall, Beijing
2007
Tolman Gallery, USA
Artists in Residence Work-In-Progress Preview, NY Arts Beijing Space
Contemporary Cultural Venation – China Version, Today Art Museum, Beijing
Chinese Text of Abstract Art, Ningbo Art Museum, Ningbo
Critical Thread, First Sound Gallery, Beijing
2006
Tolman Collection, Tokyo
Red Gate Gallery's 15th Anniversary
Asian Art Interchange Show, Changwon Art Museum, South
Chinese Text of Abstract Art, Shanghai Art Museum
2006 Chinese Contemporary Art Document Exhibition, China Millennium Monument, Beijing
2005
Passion and Force: Group Show of Eight Artists, 798 Yan Gallery, Beijing
2004
Angle: Traveling Exhibition of Artists from Beijing, Nanjing and Shanghai
2002
Shang Yuan Artists, Macao City Hall
Great Tang Series, J Gallery, Hong Kong
2001
Clues to the Future – Red Gate Gallery's 10th Anniversary
1998
Retake: A Selection Reviewing Red Gate Artists' Signature Works, Red Gate Gallery
1997
Works Featured in the 1994 – 1998 BHP Calendars, Red Gate Gallery
1996
Red Gate Gallery's 5th Anniversary
1995
3rd National Oil Painting Exhibition, National Art Museum of China, Beijing
China Art Expo, Beijing
1993
China Art Expo, Guangzhou
1991
Inaugural Exhibition, Red Gate Gallery
1984
Beijing Art Museum, Temple of Longevity, Beijing
 
Collections
BHP
Westinghouse
Beijing Capital Club
Italian Bank of Commerce
Anglo – American
private collections in Switzerland, Germany, Australia, France, Austria, Singapore, Sweden, Hong Kong, USA and Beijing.
I reflect on and imagine what different periods of Chinese history must have been like. These impressions, expressed in my work, are partly an emotional response and partly informed by my knowledge of traditional cultures.I believe that contemporary society must maintain the essential beliefs and practices of the past in order to transcend superficial and often self-seeking materialism.
Wang Lifeng